About Us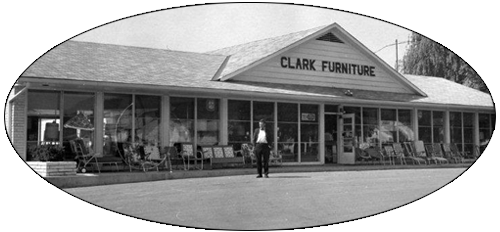 Clark Furniture was established in 1957 as a furniture, carpet, bedding and toy store. Over the years, Clark Furiture and Clark's Carpetland have refined the focus to better serve the furniture and flooring needs of our community.
Clark's has always prided themselves for tastefully displaying good quality furniture that you do not see in other stores. We may not look that big from the Golden Mile, but once inside you realize that this is a large home furnishing store on three floor levels plus a 60x80 foot building out back full of flooring.
No high pressure sales people, just folks that know their product so you can make wise decisions.
Clark's is conviently located on Route 6, the Golden Mile, Wysox Pa of Bradford County.